Deep Dive into Best Practices, Reporting, and Loyalty
Thursday, November 30, 2023


1:00 - 5:00 PM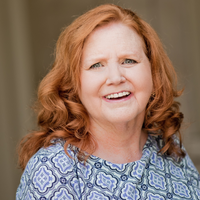 by Susan Daniel,
Supply Chain Expert
About the Workshop
In this four-hour intensive workshop, CATAPULT retailers will dive deep into key topics to drive automation. Join us for hands-on experience for practical system exposure and first-hand use of the CATAPULT system.
Best Practices:

Run your business as efficiently as possible with these best practices & tips on data cleanup, authorization security, purchase order receiving, use of Worksheets, and more!

Reporting:

Reporting is crucial to making sound, data-driven decisions. Learn about the best reports and explore easy customization with CATAPULT Cognition and Jaspersoft Studio.

Loyalty:

Learn how you can increase the size and lifetime value of your customer base with personalized ads based on purchase history and calibrate eye-catching marketing campaigns with LoyaltyBot®.

Secure your spot in this exclusive CATAPULT training event at The SOHO Expo 2023. Spots are limited, so register today!

Serving Natural Grocery Retailers
for Over 30 Years.
Our retail solutions have helped Natural Grocers compete and win for over three decades. Let us show you how CATAPULT® Retail POS uses Unified Transaction Logic® to reduce your technical debt and house all critical areas.

Visit ECRS at SOHO EXPO Booth #923 to experience:

AutoScale™ Max:

Experience optimal efficiency with the industry's only unified smart scale to power your deli, cafe, produce, bulk foods, and prepared foods operations — no middleware or hassle required.

CATAPULT® Cognition™:

Make data your competitive advantage with CATAPULT Cognition. See how hundreds of problems are solved by one integrated data warehouse solution.

CATAPULT® WebCart™:

View the newest features, like the industry first SNAP balance management tool, multiple order types, and more on our native e-Commerce solution that provides your customers the same shopping experience they've come to expect from your store, online.

Loyalty Suite:

Why use third party loyalty solutions when you don't have to? See how our native loyalty program increases basket size, reaches new customers, and keeps customers coming back.
The best part?

We develop and support it ALL.

Ditch the third-party integrations and visit us in Orlando to see why you should switch to CATAPULT®.
Why ECRS?
When you partner with ECRS, you get: